Training? Here we go again.
2016 is here already. How much ground do you need to make up? Did you stay on top of your fitness regime throughout the holiday break?
When the morning sunshine of early January hits your face Rod Stewart-style and the pressure to face up to a new year sets in, I wonder, what action will you take? Moreover, how will you approach your fitness program? Will you see it out to the end, or will your quest even see the light of day (or darkness of morning more importantly)?
Getting back into the swing of physical fitness is a challenge for all of us, especially at this time of year, when it's hot, humid and after-work beers seem to slide right down like Coca-Cola. This difficulty is often indicative of how much we've enjoyed the Christmas break, so if you're struggling right now, at least you know how to have a good time. Kudos. I don't want to coach a bunch of losers.
Where ever you're located on the road to redemption, or even if you're still trying to find the road map, there's more to today's struggle than just thinking through the scenario. The great Tom Butts told me today, "a goal without a plan is a dream" and it's especially true in a fitness sense. It's good to first know that you want, it's infinitely better when you have some idea about what process to use along the way.
I actually don't care too much about what you think is going to work for you, most of my research indicates that people who believe in their pathway and stick it out usually go alright. It just a question of what route you take? To this end, various questions come into play, should you write stuff down and broadcast it to your friends (and/or strangers), do you go to work quietly for now and wow the crowd in six months time, do you get the ball rolling slowly, or do you go from zero to hero in two weeks with more gear and less idea than this time last year?
I've  been around fitness-city for a while now and need I say the bold predictions of the glowing estate agent 16 schooners-deep at the Sunshine Beach Surf Club on Boxing Day oft' turn as flimsy as the sole of a well-worn Black Dragon Double Plugger Thong when dawn breaks. But if you're good enough to, one, hold court on Boxing Day and two, back up the statements with physical activity inside a conscious body, again I say, kudos.
So what do you do? Here's some usual gamelans, none better or worse than the next.
Setting the big plan…
I heard recently about a charge looking to up-the-ante of his physical fitness regimen mostly through sacrifice of creature comforts and excessive lifestyle habits. This idea is really good, and healthy, many people are surprised by how far they can go when their mind is truly on the job. Focus is a wonderful thing, but often the plans outweigh the legitimacy of the athlete and fall short eventually. You need to consider sustainability and the costs/benefits ratio of your sacrifice. 
I know a lot of athletes who like to write their ideas and goals down, even sharing them with others as a form of accountability. It's proven that if you can see the dream, albeit on paper, than it's a better chance of becoming a reality. Meldrick 'T.N.T.' Taylor (my favourite Philadelphia fighter) supposedly wrote to himself in Black Magic marker pen, "I will be World Champion one day." He was. And won an Olympic Gold in the fabled Class of '84.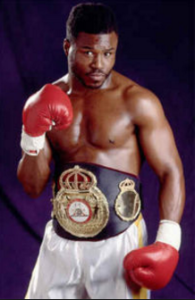 Setting no plan…
This gives you the freedom to sit back and not worry too much about when or if you're going to get into action for the ensuing year. The problem here is the if. If you don't get going at some point, time will get away on you and before you know it, you're back at the bar in Sunshine Beach 16 schooies deep and glowing again. A deadline can be good, I mean who the hell would've ever graduated high school, let alone university if we were left to our own timelines?
When we first arrived in the distance running training hub of Iten, Kenya, us eager Aussies were surprised by the laissez faire attitude of our Kenyan compadres. When the time came to discuss the next morning's training run, the coach said, "Hakuna Matata. Just walk out the front around 9am and someone will go past. Run with them." I suppose their plan was loosely arranged but work did always get done. Just not before 9am and stressing about it wasn't part of the deal either.
Gentle emersion…
Who jumps right into a pool first go? Not me. I hate those people, growing up my brother was always a 'dive-right-in' kind of guy regardless of sometimes arctic conditions and he was quick on the sledge when I skirted around the outside like a pelican. It's just not me, I wade into water slowly every time. I've always said, "sudden trauma can end careers" and it's true here too.
Similarly in training, I follow the slow emersion principle by doing three to four weeks of general training where my body can adapt to the increased workload and decreased recovery. After I get through this it's a good time to think specific and make a decision on what the aim is. Many time-poor athletes leave the start of their program's too late and don't allow enough time for physical and mental adaptation to occur.
Look at your track record…
Notice above how I've mentioned that I hate getting wet and cold before it's absolutely necessary? It doesn't work for me. But jumping in head first works for some of you mad dogs. It's really a case of 'whatever blows your hair back' man. Do what you think is going to work for you because your the poor bastard throwing on the sand shoes come hell or high water.
You should consider that around holidays you've usually got extra time on your hands to make predictions and promises but when push-comes-to-shove under 'real-life' conditions, your newly marked parameters are hardly practical let alone possible. I've got one charge currently feeling the pinch of a marathon training regime coupled with some hefty outdoors work in the Queensland summer sun. Juggling responsibilities is a harsh reality, remember this when you're fresh, full of suds and forecasting greatness.
D + D…
I heard this once and think I've written about it here before, the D + D principle is pretty much where it's all at. However you decide to go about it, setting goals and flat knack training from the start, not setting goals and cruising for a few months, gentle emersion into the workload or "diving right in." A decision and dedication are pretty much all you need. Once the sane mind is made up, all you have to do is follow the steps all the way to the city of gold.
Things I think you should think:
what works for me?

what has worked/failed for me before?

what can I practically get done?

why am I doing this?

what do I want to achieve?
With this in mind, if you have any fitness goals for 2016, I'd love to know what they are.
Remember, if you don't come within a Bull's Roar of achieving any of it, there's always next year.
From the Content Factory, I'm Sean Bowes.
P.S. Let us know what your goals are for 2016 by hitting the 'contact' page above.
P.P.S. If you know someone wanting some fitness strategies for the new year, click here to Tweet this article.